Caramel Apple Pie Filling: Monday, October 5th: 7-9 PM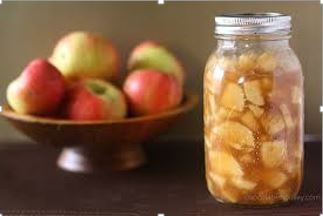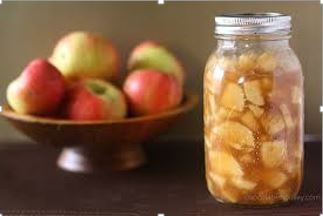 Caramel Apple Pie Filling: Monday, October 5th: 7-9 PM
Monday, October 5th: 7-9 PM
The aroma of an Apple Pie baking in the oven on a cool autumn day is comfort food at its best. Join us and learn how to make Caramel Apple Pie Filling that can be turned into a delicious pie that all your guests will enjoy for the holidays. Not into pies? This filling is great on top of vanilla ice cream even stirred into your favorite yogurt. The workshop will cover the basics of boiling water bath canning, safety and storage. While the jars are being processed, enjoy a slice of pie while we discuss how to dehydrate apples and other preserving techniques. Workshop incudes hands on demonstration, handouts, recipes and a jar of Caramel Apple Pie Filling to take home. Yum!
Cost: $40 per person. Includes all materials, expert instruction, a jar to take home, snacks + coffee bar and of course, girl time!
GUEST INSTRUCTOR: Marian Bolum, Owner and Educator, Farm to Jars
I'm a wife, mother and most of all a person that wakes up every day loving life with an attitude to make every day count. The love for learning, sharing and caring by creating a simple life, that's filled with joy and happiness makes me welcome each day. Crafting, cooking, and gardening is my passion and is part of my life every day. After a health scare, I wanted to help others to learn how to take control on what they are eating, by preserving local food without any extra additives and preservatives to enjoy all year long. I attended an intensive class through Cornell University and after months of training became a Certified Master Food Preserver. After becoming certified, I started Farm to Jars and now teach classes in Pennsylvania, New Jersey and New York. Along with teaching cooking, preserving and craft classes, I am an active board member on the Penn State Extension and love to spend time with my family unplugged from technology at our off grid cabin in Upstate New York.