Modern Farmhouse Lettered Chalkboard: Thursday, April 13, 7-9 PM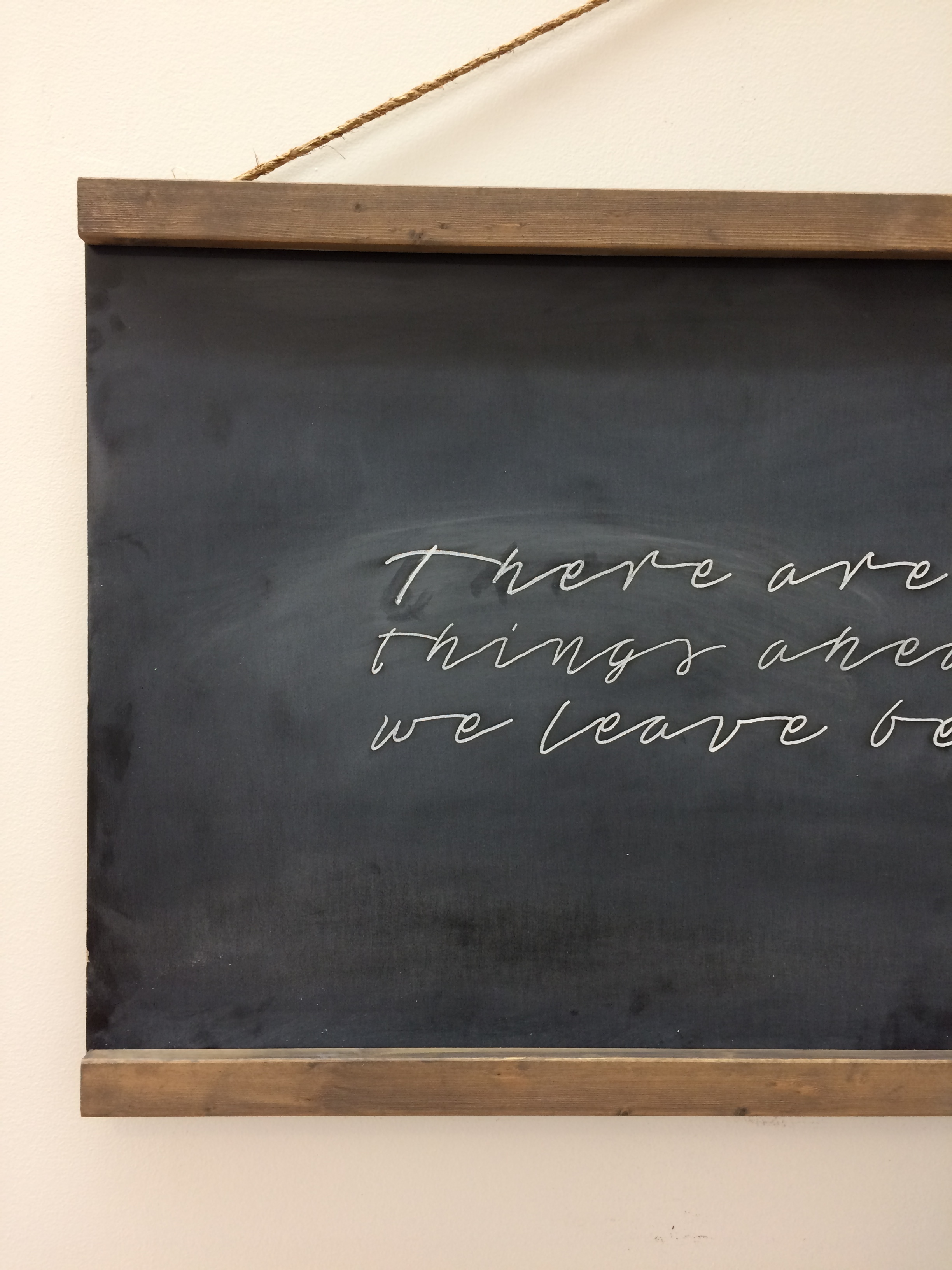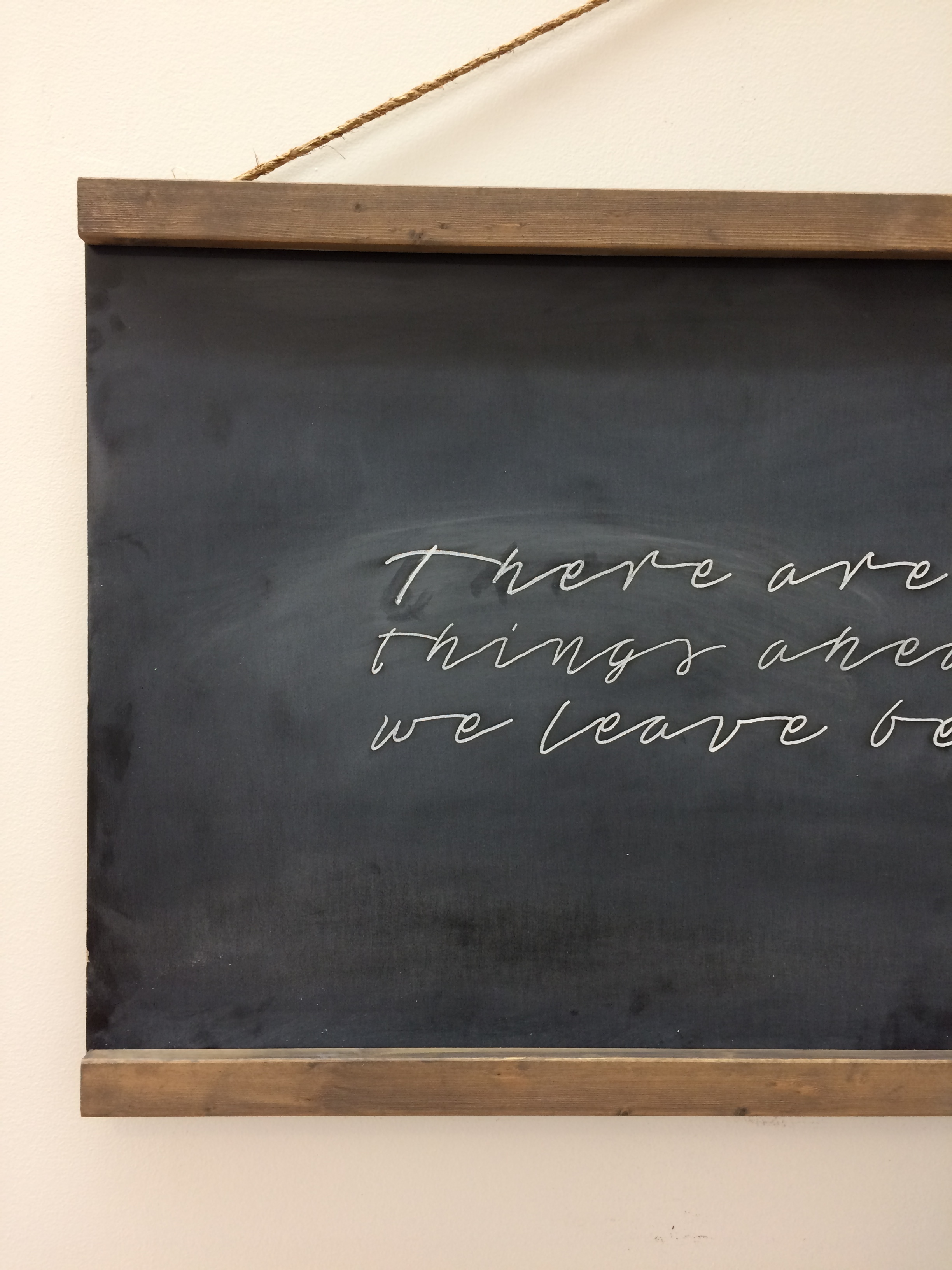 Modern Farmhouse Lettered Chalkboard: Thursday, April 13, 7-9 PM
This gorgeous lettered chalkboard puts a modern spin on the old favorite! Learn how to properly stain wood and choose from a variety of stains for your frame. Then learn a versatile transfer method that you can use over and over again. Finally, we'll assemble these bad boys and attach rope to hang it with. Choose between block and script fonts and between two sizes. The phrase is: "There are far better things ahead than any we leave behind. CS Lewis"
Large measures 2 feet x 8 feet
Small measure 16 inches x 24 inches
Cost: $70 per person for large, $45 per person for small. Includes expert instruction, all project materials, coffee and snacks. All workshops are BYO.